Our Home Selling System was developed to provide our clients with a consistent and proven method to prepare their homes for sale, price their homes appropriately, and get the word out to as many prospective buyers as possible. The goal of this guide is to help you learn how to sell your home quicker and for a higher price in Woodland Hills, Calabasas & West Hills.
Price
The most important step in selling your home is pricing it correctly from the onset. It's a well-known fact that overpriced homes take longer to sell and usually sell for a lower price. Since the majority of your showings will occur in the first 30 days on the market, it is crucial that your initial list price be attractive to potential buyers. It is much better to slightly underprice than overprice as multiple offers will push the price up!
Condition
In order to get top dollar for your home you have to make sure your home looks its best: complete any repairs, stage your home, etc. Even some of the small things can make a difference, from how the home smells, how welcoming it feels, and its curb appeal. It is very important to have us stage your home by minimizing the excess items and add the proper accessories to look its best. Draw in buyers by paying attention to details here!
We will go through this thoroughly to help you make the right choices on how to prepare your home. And we have reliable vendors to help accomplish what is needed!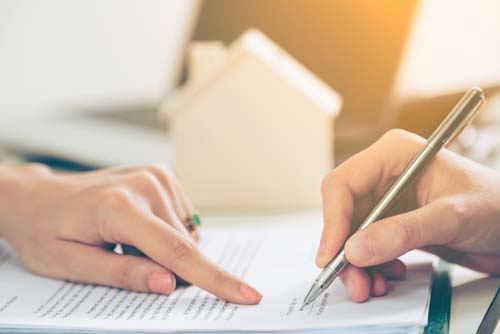 Market
A professional understanding of the best features of your property allow us to send the right message to the most likely target buyer. Once we have the message we use a host of venues to communicate the message to both prospective Buyers and other Realtors to get the word out. You will be impressed with how well all the components work together!
Negotiate
Successfully negotiating a real estate contract is more than a matter of luck or natural talent. When you receive an offer, we will explain all the factors to make sure the final contract satisfies your goals on both price and terms.  We have a proven track record of bringing buyers and sellers together for a positive impact on your final sales price.
Close
During the closing process, we will help you make sure to follow through with contract commitments, repairs, and other items that are included in your contract. Tie up any loose ends: documentation, inspection, repairs, and other agreed-to items. Work with you to understand your obligations – and the buyer's!
If you are considering selling your home and would like to know more please contact me especially, if you are over 55 and want to know about protecting and transferring your property tax basis
Janey Bishop, Broker (818)570-1144 [email protected]
Senior, Probate & Divorce Certified Broker
View Empty Nest Downsizing Videos at https://janeybishop.video/Empty-Nest-Downsizing-Playlist
You may also be interested in...